Bank account exclusion 'rethink' needed, says minister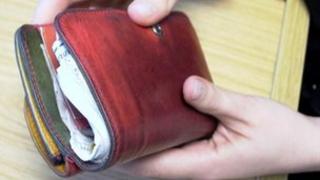 Banks need to "look again" at financial inclusion after new bankrupts saw the end to a choice of bank accounts, a minister has said.
The new consumer minister, Jo Swinson, said that the Co-op's withdrawal of basic bank accounts for undischarged bankrupts was "disappointing news".
She said the government would continue discussions with the banks.
Barclays is now the only bank to offer a bank account to people in the 12 months after a bankruptcy order.
'Opportunity'
People who have been made bankrupt are generally only allowed to open a basic bank account.
These accounts do not offer overdrafts. Some have a debit card, but only with limited facilities. They do not incur a monthly fee.
On Monday, the Co-op changed its basic Cashminder basic bank account, arguing that all banks should work equally to offer help to those who have been financially excluded.
"The withdrawal of a basic bank account for undischarged bankrupts is disappointing news. Removing options, where there is already limited choice, will only harm those needing access to basic banking services," said Ms Swinson.
"This should be an opportunity for banks to look again at this issue and work with government to make some real progress."
The British Bankers' Association, which represents the UK's major banks, said that banks faced other difficulties if they decided to take on bankrupt customers.
"Banks who accept bankrupt customers open themselves to potential legal challenges from their customer's creditors, who could have a legal claim to money passing through the account," said a BBA spokesman.