Wonga profits triple on strong loan demand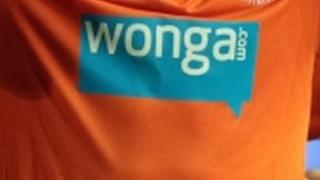 Money lender Wonga has announced a sharp jump in profits, thanks to strong demand for credit during the downturn.
Net profit more than trebled to £45.8m in 2011, from £12.4m in 2010. Revenue grew at a similar rate, to £185m.
The number of loans made by the company quadrupled to almost 2.5 million, taking the total number of loans made since launch in 2007 to six million.
Wonga offers individuals short-term loans of up to £1,000, but has been criticised for its high interest rates.
It also offers businesses loans of between £3,000 and £10,000.
Earlier this year, the firm was also criticised by the Office of Fair Trading for using aggressive and misleading debt collection methods.
The firm said the incidents were isolated and took place a long time ago. It has also defended its high interest rates, arguing that the firm merely offers short-term loans that help people and businesses with cashflow problems.
"It is not about the desperation of customers - we reject about 60% of applicants," Wonga boss Errol Damelin told the Reuters news agency.
"This is about a service that is important to people, because they do run out of cash from time to time."