RBS confirms it will sell off Direct Line Insurance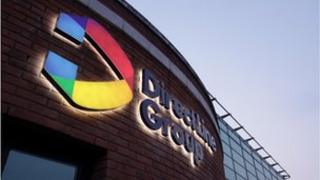 RBS has announced it will sell its Direct Line insurance business and turn it into a separate public company.
Early estimates suggest the company, the biggest in the country, could be worth £3bn.
RBS, which is majority-owned by the taxpayer, was ordered to sell the insurance business by European Union regulators, as a condition of RBS receiving £45bn in state aid following the 2008 financial crisis.
Direct Line was started 25 years ago.
As well as that brand, it owns the Churchill, Green Flag and Privilege insurance brands and has more than four million motor insurance customers and a similar number of home insurance policies.
Last week the company, which employs 15,000 staff, said it would cut 900 jobs to save costs.
It was one of a series of cost-saving moves by the company, which is planning to make savings of £100m a year.
Divest
The share offering could be the biggest seen in London for a year.
RBS's finance director, Bruce Van Saun, said: "We believe it has a strong future as a standalone insurance group continuing to serve its customers well, while delivering attractive returns to investors."
RBS had until 2013 to divest itself of the business under European Union rules governing state aid.
About 25% or more of Direct Line Group will be offered in the initial share sale, with more to follow.
It must have no interest in the business by 2014.
Its most recent pre-tax profits fell from £187.5m to £106.5m, which the company said reflected restructuring and other one-off costs relating to the separation from RBS Group.
In its six-month interim report, the insurance firm said it had been operating on a "substantially standalone basis" from RBS since 1 July, with independent functions and governance.