Extra £500m squeezed from very rich taxpayers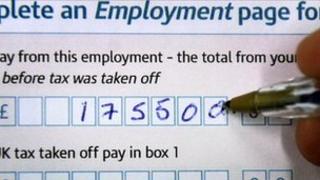 An extra £500m has been squeezed out of the UK's 5,000 wealthiest taxpayers, according to HM Revenue & Customs (HMRC).
Its special unit, set up to deal with the tax affairs of the very rich three and a half years ago, has exceeded its targets, HMRC said.
It had hoped to raise an extra £300m in that time, but has raised £200m more.
The head of the High Net Worth Unit said some of those taxed had clearly been trying to dodge tax.
"The tax affairs of the richest people in the country are, by their nature, complex, and that's why we have focused resources on getting their tax right," said the unit's head, Martin Randall.
"The majority of the wealthiest taxpayers play by the rules, paying the right tax at the right time, but we take action against the minority who don't."
One man who came under the scrutiny of the unit, millionaire property developer Michael Shanly, was prosecuted earlier this year.
He was forced to pay £469,000 in fines and costs for failing to pay tax on money hidden in a Swiss bank account.
The extra £500m raised - £100,000 extra for each person - was on top of the money that they would have normally paid anyway.
HMRC statistics show that the wealthiest 13,000 individuals, earning more than £1m a year, paid an average of nearly £1m in income tax each in 2010-11.