Pensions deficits drop slightly in August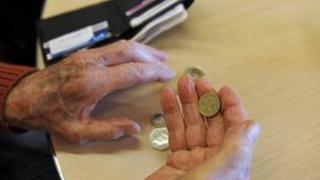 The collective deficit of the UK's private sector, final-salary, pension schemes improved slightly in August.
The Pension Protection Fund (PPF) said that at the end of August the deficit of the 6,432 schemes had fallen from £283bn at the end of July to £280bn.
Of those, 5,403 schemes were in deficit while 1,029 were in surplus.
A year ago the deficit stood at £126bn, with the deterioration since then being widely blamed on a sharp rise in the estimated costs of providing pensions.
The PPF said the value of scheme assets had risen in the past year, but the cost of paying for pensions - scheme liabilities - had risen much faster.
"Over the month, scheme assets rose by 0.5% and over the year there was an increase of 9.9%," the PPF said.
"Total scheme liabilities were £1342.9bn at the end of August 2012, an increase of 0.2% over the month and an increase of 22.9% over the year," it added.
Quantitative easing
The big rise in the cost of paying for current and future pensions has been widely blamed on the Bank of England's policy of quantitative easing.
During the past three years this has seen the Bank buy up £375bn of government bonds; nearly a third of all government bonds in issue.
This has pushed up the price of the remaining bonds in circulation and simultaneously reduced the yield investors gain from the fixed interest rates on the bonds.
The knock-on effect has been to raise the estimated cost of providing pensions.
That is because the PPF assumes that the long term return on pension fund assets is heavily linked to the return on government bonds, so the lower the yield they provide, the greater the stock of assets that is needed to generate the same stream of income now and in the future.