House price changes 'are masked', says Rics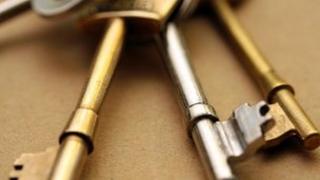 A broadly flat trend in house prices in the UK masks significant regional variations, according to surveyors.
The Royal Institution of Chartered Surveyors (Rics) said that prices only rose in London in August, while dipping slightly on average across the UK.
Northern Ireland, the West Midlands, and Yorkshire and Humberside recorded the biggest price falls, it concluded.
And a survey of its members suggested that prices were only expected to keep rising in the capital.
The Rics poll found that, in the three months to August, surveyors sold on average 7.5% of the homes on their books per month.
Although historically low, the proportion of sales to stock has remained relatively consistent throughout 2012, it found.
"Understandably, the amount of people out looking at property fell away slightly but, generally speaking, demand held up fairly well," said Ian Perry, of Rics.