BP sells off Gulf of Mexico oil and gas assets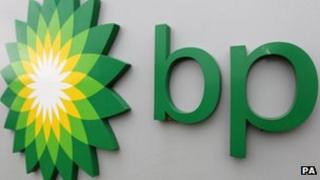 BP has agreed to sell a number of assets in the Gulf of Mexico for $5.6bn (£3.5bn) to US company Plains Exploration and Production.
The sale comes as the UK oil giant is continuing to sell off parts of its business to pay for damages arising from the 2010 Deepwater Horizon spill.
BP said it has agreed to sell five oil and gas fields in the offshore region to the US group.
BP aims to raise $38bn euros through asset sales by the end of this year.
The Deepwater Horizon spill followed an explosion that led to the death of 11 workers.
The disaster led to the release about 4.9 million barrels of crude oil into the Gulf of Mexico.
While BP's total liabilities are still not yet known, they could total more $21bn.
BP boss Bob Dudley said that despite the sell offs, the company remained committed to the region.
He said: "While these assets no longer fit our business strategy, the Gulf of Mexico remains a key part of BP's global exploration and production portfolio and we intend to continue investing at least $4bn there annually over the next decade."