AIG share sale to net US Treasury $18bn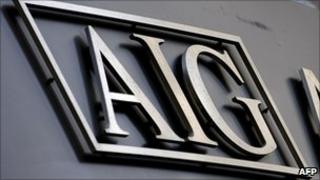 The US government has said it will sell a substantial portion of its remaining stake in insurer AIG, making it a minority shareholder for the first time since bailing out the group in 2008.
The Treasury will sell $18bn (£11.2bn) of stock, taking its stake in AIG down to about 20% from 53%.
AIG said it would buy back up to $5bn of the stock.
The government bailed out the insurer to the tune of $182bn during the height of the financial crisis.
If demand for the AIG stock is high, the government may sell a further $2.7bn of shares.
The company has sold off parts of the business to raise funds to repay the government, while the Treasury has made a number of share sales in the past two years.
The last sale, in August, raised more than $5bn, taking the total amount raised by selling AIG stock to more than $23bn.
The government is likely to make a profit on its investment in AIG, analysts say.
The insurer, once the world's largest, has returned to profitability, reporting a second-quarter profit of $2.3bn, 27% more than a year earlier and much higher than expected.