Lenovo shares slide as NEC sells its stake in the firm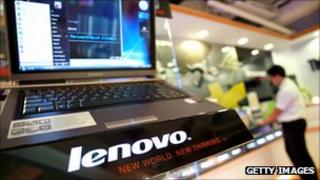 Shares of Chinese PC maker Lenovo have dipped in Hong Kong after Japan's NEC sold its entire stake in the firm.
The Japanese firm sold nearly 281 million shares of Lenovo in a deal estimated to be worth HK$1.86bn ($240m; £151m).
NEC had acquired these shares in exchange for a 51% stake in a joint-venture the two companies had announced last year.
Lenovo shares fell as much as 8% to HK$6.08.
However, Lenovo said that the sale will not affect the venture which the two firms announced last year to manufacture PCs in Japan in a bid to increase their market share in the country.
As part of the deal, NEC was allocated the said Lenovo shares, worth about $175m at that time. It was agreed that NEC will not be allowed to sell or transfer the shares for a period of two years beginning 1 July 2011.
However, the Japanese firm had requested Lenovo to grant it permission to offload the stake.
In a statement to the Hong Kong Stock Exchange on Tuesday, Lenovo said that keeping in view "the business relationship and ongoing cooperation" between the two firms and "the financing needs of NEC", it had agreed to the request.
"In reality, NEC could sell those shares after two years anyway as per contract" said Roderick Lappin, vice president of Lenovo Group and executive chairman of the joint venture Lenovo NEC Holdings.
"All we have done is to let them do it 10 months earlier."