Gazprom faces EU anti-competition probe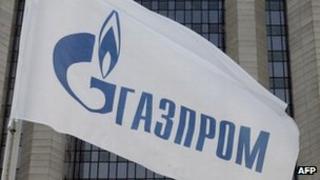 The European Commission (EC) has said it will investigate Russian energy giant Gazprom for possible anti-competitive practices in central and eastern European gas markets.
The commission said it was concerned Gazprom "may be abusing its dominant market position".
It will look at whether the firm restricts the free flow of gas across member states, prevents diversification of supply, and prices gas unfairly.
Gazprom said: "Let them investigate."
The commission said that, if established, Gazprom's practices "may constitute a restriction of competition and lead to higher prices and deterioration in security of supply.
"Ultimately, such behaviour would harm EU consumers."
The probe follows inspections by the commission of gas companies in many EU countries in September 2011.
High price
The commission's investigation will involve Gazprom's activities in Bulgaria, the Czech Republic, Estonia, Hungary, Latvia, Lithuania, Poland and Slovakia.
Depending on the results of the probe, it may be extended to other countries, the commission said.
Russia provides 25% of Europe's gas imports, and many countries rely almost entirely on the country for their imported gas.
Many of these are locked into long-term supply contracts with Gazprom and have argued in the past that they pay too much for their gas.
Energy policy has been a source of tension between Moscow and the EU for some time.
Gazprom holds a monopoly on exporting gas from Russia.