'Big six' bosses defend energy market competition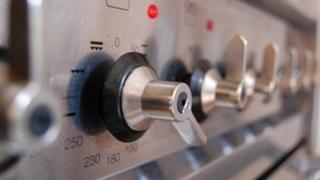 Major company bosses have told MPs that the UK energy market is competitive and works well for consumers.
The managing director of British Gas rejected claims that customers are overcharged and that the big energy suppliers restrict competition.
Phil Bentley told MPs on the Energy Select Committee that the UK had "the lowest gas prices in Europe".
However Eurostat figures show this was only true in the first half of 2011, but not the second half of the year.
The figures reflect prices, but not tax and they do not take account of consumption levels. So, the figures does not necessarily translate to bills.
Increase
The committee is sitting shortly after one supplier announced price rises.
SSE, which trades as Scottish Hydro, Swalec and Southern Electric, will increase its domestic gas and electricity prices by an average of 9% from 15 October.
It blamed the increases on the extra cost of using the gas and electricity networks and rising costs in energy wholesale markets.
Some 3.4 million gas and five million electricity customers will be affected.
Competition
Leading figures from all of the big six energy suppliers - British Gas, E.On, EDF, Npower, SSE and Scottish Power - defended how the market worked.
They said that tariffs were being simplified and it was easy for consumers to look around suppliers for a better deal.
"We give choice, there's lots of switching," said Mr Bentley.
However, two smaller suppliers represented at the hearings said that the big six were still benefiting from their customer base from the days before the industry was privatized.
Stephen Fitzpatrick from Ovo Energy claimed that competition was restricted because there were so few new entrants to the market.
"It is a £30bn market and nobody wants to enter it: that's the measure of competition," he told MPs.
There is a widespread fear the SSE price rise will spark a round of similar increases from other companies.
A number of the bosses said that it was important that the number of tariffs available to customers should not be restricted, but that they were simple and transparent.
MPs also heard that prices were set to increase in the coming years, so it was important to encourage customers to make the most of discounts that were available.