New BBA chief aims to restore trust in banking sector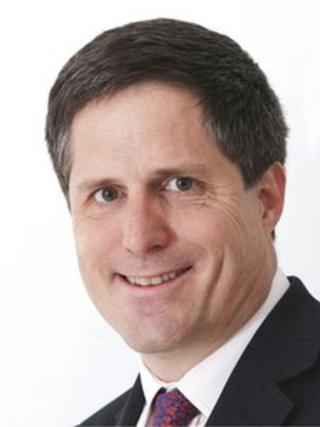 The new chief executive of the British Bankers' Association (BBA) has pledged to restore trust in UK banking.
Speaking on his first day in the job, Anthony Browne told the BBC: "I want to restore banking as a normal sector of the economy playing its part in economic growth."
Mr Browne said the BBA, the leading trade body for the bank sector, would work to regain public trust.
"It (banking) is in a pretty low place. Hopefully it can't get lower," he said.
Mr Browne said the BBA, which was in charge of collating the data used to set Libor - a key bank lending rate which became discredited after revelations of manipulation by banks - would do everything it could to fix the issue.
"We will do whatever is necessary to make sure it works as a credible indicator in the future," he said.
In an open letter at the weekend, the chief executive of consumer group Which? said Mr Browne must "transform a sector that has lost its moral compass".
Peter Vicary-Smith said Mr Browne's unique position was a "golden opportunity" to transform the sector.
Before taking up his BBA role, Mr Browne was head of government relations for investment bank Morgan Stanley's Europe, Middle East and Africa division.
He also worked as a policy advisor for London Mayor Boris Johnson, and is on the board of the CityUK, the promotional body for UK financial services.