Jump in number of UK bank complaints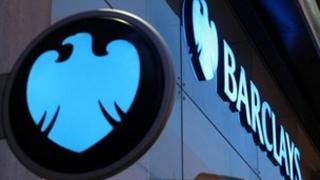 There has been a big jump in the number of complaints made to UK banks by their customers, new figures have shown.
Complaints at embattled Barclays in the first half of this year were up 76% on the same period in 2011. Royal Bank of Scotland had 128% more complaints.
The complaints include those for the mis-selling of payment protection insurance (PPI).
Banks are required by regulators to publish their figures twice a year.
The BBC's chief economics correspondent Hugh Pym said that aggressive claims management firms may have skewed the figures.
"The figures serve to illustrate the continuing challenge faced by all High Street banks in rebuilding customer relations," he commented.
Many banks, building societies and consumer groups have criticised the claims industry.
PPI effect
Santander had a 42% increase in total complaints in the same period, while Lloyds had a jump of 146%.
But if PPI-related complaints were stripped out, Lloyds had a decrease of 18% and Barclays had a drop of 9%.
Santander had a 14% and RBS' complaints increased 36% without PPI complaints.
PPI was sold along with loans and credit cards, wrongly in many cases, to cover repayments if people became ill or lost their jobs.
Banks are in the process of paying out £9bn in compensation to borrowers who were mis-sold PPI.
Earlier this month, it was revealed that he financial ombudsman service is taking 1,500 new claims for PPI compensation every day, figures show.
The Building Societies Association claims its members are being "bombarded" with bogus claims for PPI compensation.
It said the eight largest mutuals received 22,441 unfounded claims in the six months to the end of April.