First jobs: How did you get your role?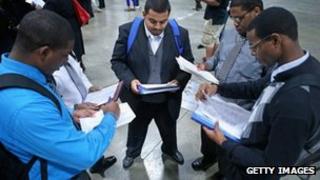 BBC News is looking for young people around the world who have recently started work and are now fully-employed in their first job. Where do you live and work?
Did you manage to get your dream job on your first attempt or did you decide to just settle?
Did it take you a long time to try to find a job?
What obstacles did you face? What made you keep going?
Do you have a "normal job" or are you doing something off-beat?
Did you travel in a bid to secure your first step on the career ladder?
What tips do you have for those who are still seeking employment?
We want to hear your experiences and advice.