Public-infrastructure group Mouchel enters administration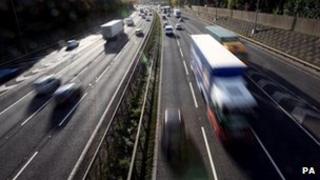 The UK public-infrastructure group Mouchel has entered administration after its shareholders rejected a proposed restructuring.
Shareholders turned down a plan to swap its £87m of debt for stock, but it intends to implement the plan anyway.
Shareholders would have received a dividend of 1p per share, but will now get nothing in administration.
The firm insists that "existing customer contracts and employees will be safeguarded".
Mouchel helps build and maintain the UK's motorways.
The company's shares were suspended on Friday after the shareholder vote and Mouchel said that, once appointed, the administrators will apply to delist from the stock exchange.
"While it is unfortunate that shareholders have chosen not to approve the terms of the restructuring... the board is pleased that the restructuring of the Mouchel group's balance sheet can be implemented by an alternative mechanism," chairman David Shearer said.
Under the plan, Mouchel will eventually be owned by its major creditors - RBS, Lloyds Banking Group and Barclays - and the management.
At the shareholder vote on the restructuring with the special 1p dividend, the proposals had required 75% shareholder approval but received a maximum of 72%.
Two-thirds of Mouchel's client base is made up of government spending, which has been sharply cut in 2011.
Its chief executive quit last year after Mouchel said a statistical error and mounting risks to contracts would slash about 60% off its profits and its interim chairman resigned four days after being appointed.
The Woking-based firm has a long history, introducing reinforced concrete to the UK in the 1890s.
The company's shares have fallen from highs of about 485p in 2008 to less than a penny on Friday before trading was suspended.