Oracle pays $2m to settle with SEC over India operation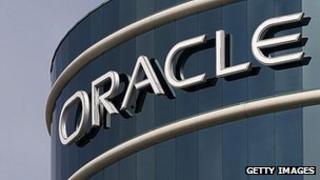 Oracle Software is agreeing to pay $2m (£1.27m) to settle federal civil charges of failing to prevent secret payments in its Indian sales operation.
The Securities and Exchange Commission (SEC) said Oracle had violated the Foreign Corrupt Practices Act.
The watchdog said Oracle had allowed its Indian subsidiary to secretly set aside money - used to make unauthorised payments to phony local vendors.
The SEC said Oracle ran the risk of the secret funds being used for bribes.
It also said the violations occurred between 2005 and 2007.
The SEC said the subsidiary sold software licenses and services to the Indian government and kept some of the sale proceeds off Oracle's books.
"Through its subsidiary's use of secret cash cushions, Oracle exposed itself to the risk that these hidden funds would be put to illegal use," Marc Fagel, director of the SEC regional office in San Francisco, said in a statement.
Oracle, which is based in Redwood Shores, California, neither admitted nor denied wrongdoing in the settlement.