Should we forget about growth?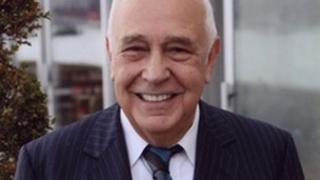 Never mind the size, focus on the quality. That's always good advice when picking fruit.
Some say it should now be our economic mantra as well.
They say that our fixation with GDP and growth is threatening an environmental disaster. Or, as Lord Skidelsky argues in a book he's just written with his son, Edward, it's distracting us from what really matters, which is leading a good life.
That was our subject on Stephanomics on Radio 4, which is re-broadcast later on Tuesday.
You might not agree with everything Lord Skidelsky says. But he's not the only one who sees the global financial crisis as an opportunity to take stock of the way we've organised our society - and maybe re-think our slavish pursuit of economic growth. (Especially since we don't seem to be doing very well at getting it.)
That is certainly a common theme of the emails and letters I have received since the recession started in 2008.
In fact, some of you think I and other economic reporters at the BBC should be more impartial on the subject - and not treat every rise in GDP as such good news. We didn't get into that in today's programme, but I'd be interested to know what you think.
The years leading up to the crisis might look like a golden age to many of us now. But if you think about it, they didn't feel so great at the time.
Even then, there were millions of people living in households with no work - and millions of others working longer hours they would like.
We worried about people running up massive debts to buy things they could not really afford, and talked, even then about the middle class being squeezed. Many were also uneasy about the crazy salaries being earned in the City - where, it turned out serious imbalances were building up we would all live to regret.
Everyone - from Sir Mervyn King, to George Osborne, to Ed Miliband - says we need to come out of this crisis with a different kind of economy, one that is more balanced, less vulnerable to crises.
What if we need to have a different approach to economic growth as well? Another guest on the programme, Cameron Hepburn, an economist at LSE, favours a more quality-driven approach to growth that would put "sustainability" at the heart of our economic future.
It's a familiar argument, that you hear from many environmentalists. The idea of there being natural "limits to growth" was a also a big theme for popular debate in the 1970s.
But, as I've suggested, Lord Skidelsky's ambitions are much bigger. In fact, he's quite rude about environmentalists in his book.
He and his son also have little time for those who say we should focus on "happiness" instead of economic growth. That, they argue "is simply to replace one false idol with another."
The point is to stop thinking we have to maximise anything - whether it's some measure of "happiness" or GDP - and start focussing on how to live. He wants us to re-learn the distinction between what we need, in order to lead a good life, and what we simply want.
Among other things, Lord Skidelsky thinks shorter working hours, higher taxes on consumption and less advertising might provide a way to do it.
He also proposes that every citizen be given a small "basic income", so everyone has the financial security to pursue their talents, even if those talents are not very lucrative. That's a policy proposal that's been around a long time: it's sometimes been called a negative income tax.
It's not been implemented in the past - and you have to wonder, at a time when people are angrier than ever about welfare cheats, whether it could possibly be implemented now. Even in the unlikely event that the government had some extra money to spend.
Some of you will think the rest of Lord Skidelsky's argument is equally impractical, or naive. Others will consider him worryingly paternalist - or maybe, all of the above.
My third guest, Patrick Minford, the veteran economist from Cardiff Business School, thought it was downright silly.
But you won't be surprised to hear we had a meaty debate which strayed a long way from the typical subjects covered in this blog.
A big topic, perhaps. But we don't sweat the small stuff on Stephanomics - except, perhaps, the small fact that today's programme was the last of the current series. Boo hoo.