Barclays hires Anthony Salz to review culture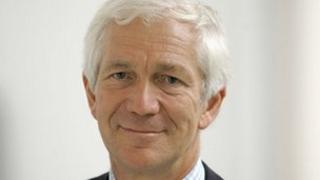 Barclays has hired an investment banker to lead an independent review of culture, which the scandal-hit bank says "needs to evolve."
The review will be led by Anthony Salz, who is also an experienced corporate lawyer, Barclays said in statement .
The bank is looking to clean up its image after it was fined £290m for trying to rig the key Libor rate.
Chairman Marcus Agius and chief executive Bob Diamond resigned earlier this month in the wake of the furore.
Speculation has been growing that Lord O'Donnell, a former cabinet secretary, and Bill Winters, the ex-JP Morgan banker, are tipped to replace the pair as the bank's new chairman and chief executive.
The bank's review, which will review its rules and may include an overhaul of the its bonus structure, is expected to last until May 2013.
"The culture of the banking industry overall, and that of Barclays within it, needs to evolve," said Barclays.
The review "will assess the bank's current values, principles and standards of operation and determine to what extent those need to change," it said.
"Any interested party is encouraged to provide input to the review."
Mr Salz, who is currently executive vice-chairman at the financial advisory group Rothschild said: "Barclays has a real opportunity to use the events of the past weeks to drive a change in its values and practices."
No offer yet
Meanwhile Lord O'Donnell told the BBC's Today Programme that he has not been approached by Barclays about the role.
"Nobody has contacted me either from headhunters or the board about that," said Lord O'Donnell.
His comment came after Barclays' deputy chairman Sir Mike Rake said he no longer wished to be considered for the chairman's job.
Lord O'Donnell's record as head of the civil service and as a widely respected policymaker highlights Barclays' efforts to improve its public image by bringing outsiders in.
Public confidence in banks has been shattered following the scandal, which found that traders had tried to manipulate Libor or the London Interbank Offered Rate.
Libor is supposed to measure the average rate that banks have to pay to borrow from their rivals. It influences trillions of dollars of financial contracts worldwide including some mortgages.