Six convicted of insider dealing by FSA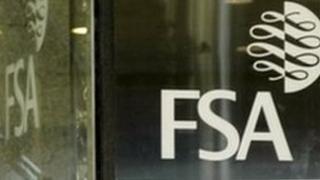 Six people have been convicted of insider dealing in a case brought by the Financial Services Authority.
The six obtained information from the London printers of Swiss bank UBS and UK brokerage JP Morgan Cazenove on takeovers by firms such as Reuters.
They then used the confidential data to place spread bets which generated £732,000 ($1.1m) between 2006 and 2008.
Ali Mustafa, Pardip Saini, Paresh Shah, Neten Shah, Bijal Shah, and Truptesh Patel will be sentenced on Friday.
The six were convicted of offences relating to the obtaining and trading on information on six companies: Reuters, Vega Group, Premier Oil, Thus and Enodis.
The Financial Services Authority (FSA) combed through hundreds of trading accounts and telephone records, to build up a detailed picture or the insider dealing ring.
Tracey McDermott, acting director of the Enforcement and Financial Crime Division of the FSA, said: "This sort of behaviour poses a significant risk to the integrity of markets and cheats honest investors."
Ms McDermott also warned companies of their responsibilities to keep information confidential.
She said the case provided "important reminders to firms of the need to protect inside information throughout its life so that it cannot be misused".