Infrastructure investment: Is the UK government doing enough?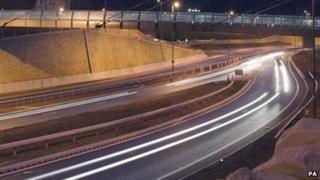 This week's announcement of UK government guarantees for up to £40bn of infrastructure projects was a bold move, designed to revive both the construction industry and the economy generally.
It marks a clear turning point where the government's positive rhetoric on infrastructure during the past few months has turned into action.
Indeed the potential scope of the intervention goes some way beyond what the industry was expecting.
The infrastructure financing problem has been apparent for some time.
According to the National Infrastructure Plan £400bn needs to be invested in the UK's infrastructure between now and 2020 if the country wants to remain competitive in a global market.
But long-term bank-market finance for infrastructure has been slowly disappearing like the Cheshire Cat in Alice's Adventures in Wonderland.
Pension funds and other bond-market investors are not interested in construction risk.
A black hole was gradually opening up in the ability to privately finance infrastructure projects.
Multiplier effect
It was a problem the government could no longer ignore.
With the economy remaining sluggish, it had to intervene to get infrastructure projects started and the UK construction industry back to work.
The sector employs some three million people across a huge supply chain and has a strong multiplier effect on the UK economy.
Economists estimate that every £1 spent on construction generates almost £3 in economic activity.
Looking more long term, the government knows that with the fourth fastest growing population in Europe, it cannot ignore the growing demand for new and improved infrastructure any longer.
Well prepared?
So how will the government's intervention help?
There are two main components.
The co-lending programme provides for government finance to be invested alongside private finance where there is insufficient commercial lending appetite
The guarantee scheme allows project promoters struggling to finance their projects to apply to the Treasury for bespoke guarantees, in return for which (and to satisfy state aid rules) the Treasury will levy a guarantee fee
For projects to qualify they have to fulfil five criteria, including that work can start within a year of the guarantee being agreed.
This targets the government's support at well developed projects already past planning hurdles.
What is unclear is how many projects are this well prepared.
The risk is that projects spend too long being scrutinised before getting the support they need and that for all the fanfare this week, in the end very few projects actually benefit.
Nonetheless it is a much needed safety net and one that should instil confidence in project sponsors to push on with projects in the knowledge that no well structured project will fail for lack of access to private finance.
Falling investment
How does this compare with the approach in other countries?
The UK has arguably exacerbated its own problem by cutting public investment in infrastructure at the same time as private demand was so low, creating a double-whammy on the industry.
UK investment in infrastructure as a percentage of GDP has lagged the OECD average for years, and, as the CBI has warned, is expected to fall further by 2015.
Finance has been less of a constraint elsewhere.
In Canada, pension funds have invested directly into infrastructure for years, reducing reliance on bank finance.
In Australia, the government has shared refinancing risk on projects to allow short-term bank lending in the construction phase.
Germany and Brazil, among others, have state-owned infrastructure banks that lend to projects.
Supporting growth
So the government's new boldness is helpful, but is it enough?
Cancellations and delays to projects during the past couple of years have created a sharp drop in projects in the pipeline and collapsing order books for UK construction companies.
Earlier this month, Markit/CIPS data revealed the biggest drop in construction output for two and half years , and well respected construction businesses such as Killby and Gayford and Doyle Group have recently gone into administration.
If the government is really going to reverse this trend, this week's announcement needs to be part of a package of wider interventions, to stimulate public and private infrastructure investment demand.
The government might want to re-introduce tax relief for infrastructure investment in buildings and structures, recognising that the UK is the only country in the G20 that has no such allowance.
It could also consider providing stronger support for the housing market, which outside of the London commuter belt remains highly depressed.
And in the next version of the National Infrastructure Plan, it might want to provide a proper vision for the development of the country's infrastructure networks covering energy generation and transmission, South East runway capacity, national and international freight connectivity and high-speed communication networks.
The opinions expressed are those of the author and are not held by the BBC unless specifically stated. The material is for general information only and does not constitute investment, tax, legal or other form of advice. You should not rely on this information to make (or refrain from making) any decisions.