Premier League and Barclays sign new three-year deal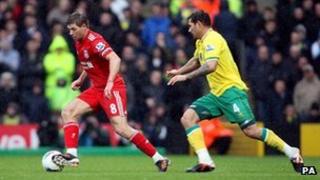 Banking giant Barclays has extended its sponsorship of the Premier League in England until 2016 in a three-year deal worth £40m a year from 2013.
The current partnership, which expires at the end of the 2012/13 season has seen Barclays pay £27.5m a year.
It is another sign of the popularity of PL football, after it last month secured a 70% increase in the value of its domestic TV rights.
The deal gives Barclays global title sponsorship of the league.
In addition it also provides exclusive worldwide marketing rights for the bank, plus extensive advertising rights, tickets and hospitality.
Barclays, in the news for its role in the Libor interest rate-fixing scandal, first partnered the league back in 2001.
The bank was fined $435m last week by US and UK regulators for making false reports of its borrowing costs from 2005 to 2009
The Premier League, which was won last season by Manchester City in a thrilling last-minute finale, is broadcast to 650 million homes worldwide.
Next season, the 21st since the league was founded in 1992, kicks off on Saturday, 18 August.