Doorstep lender Shopacheck fined £150,000 for data loss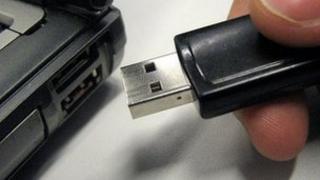 A doorstep lending firm has been fined £150,000 for losing tapes containing the personal details of 510,000 customers.
The back-up tapes, which have never been recovered, contained details of loans to customers of Welcome Financial Services Ltd's Shopacheck business.
They also held bank account details and CV information for 20,000 people who worked at the firm from 2002 to 2010.
Cattles Group, the parent company, said it had changed its procedures.
The fine , which was below the maximum of £500,000, was imposed by the Information Commissioner Christopher Graham.
"We hope these penalties send a clear message to both the public and private sectors that they cannot afford to fail when it comes to handling people's data correctly," he said.
'Improvements'
The tapes were lost in November 2011. They included information relating to nearly two million customers, although personal details only related to about a quarter of those.
Both tapes were not encrypted. However, the data could only be accessed using specialist computer equipment costing several thousand pounds, the commissioner said.
The company, based in Birstall, West Yorkshire, apologised in a letter to customers who might have been affected, and a review was launched.
"Welcome Financial Services (WFS) has been working closely with the relevant authorities since voluntarily reporting the matter to the ICO [Information Commissioner's Office]," the company said in a statement.
"WFS also employed a specialist data security firm, with extensive experience in financial services, to review data security across the group and advise on any necessary improvements.
"While there is still no evidence that the information has fallen into the wrong hands or been used maliciously, WFS takes its obligations to protect personal data of its customers and staff extremely seriously and is implementing all of the changes to its data protection processes recommended by both the ICO and its own independent review."
The company said it had no plans to appeal. If paid promptly, the fine will be reduced to £120,000.
Welcome Finance was one of the UK's largest lenders for people with a chequered credit history until they stopped lending to new customers in 2009.
Shopacheck specialises in doorstep lending to those who may have been rejected by the mainstream banks. The lender's typical terms amount to a 399.7% representative APR.