Microsoft in $6.2bn writedown of Aquantive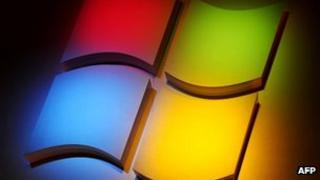 Microsoft has written down the value of an online advertising firm it bought five years ago by $6.2bn (£4bn).
Microsoft bought Aquantive for $6.3bn in cash in an attempt to catch rival Google in the race to increase revenues from search-related advertising.
The writedown effectively wipes out the acquisition's value, although there was little impact on Microsoft's shares in after-hours trading on Monday.
The purchase of Aquantive in 2007 was then Microsoft's biggest acquisition.
It has since been eclipsed by the company's $8.5bn purchase of internet phone service Skype last year.
Crisis jargon buster
Use the dropdown for easy-to-understand explanations of key financial terms:
AAA-rating
The best credit rating that can be given to a borrower's debts, indicating that the risk of borrowing defaulting is minuscule.
Microsoft said in a statement on Monday that "the acquisition did not accelerate growth to the degree anticipated, contributing to the writedown".
Analysts said the writedown came as no surprise to investors.
"Aquantive didn't work out, but everyone already pretty much knew that," said Colin Gillis at BGP Financial Partners. "Now, they are just mopping up."
The $6.2bn charge is likely to wipe out any profit for the company's fourth quarter. Wall Street was expecting Microsoft to report fourth-quarter net profit of about $5.25bn on 19 July.
In addition to the writedown, Microsoft said its forecast for future growth and profitability at its online services arm - which includes the Bing search engine and MSN internet portal - were "lower than previous estimates".