Barclays launches 'root and branch review'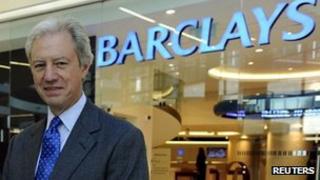 In confirming this morning that he would be quitting as Barclays chairman, Marcus Agius also announced a root and branch review of all of the bank's past practices that have been revealed as flawed since the credit crisis started.
The review, which will be published, is intended to identify how Barclays' business practices and culture needs to change, and to produce a new, mandatory code of conduct for the bank's staff.
It will go wider than just the attempted manipulation of interest rates for which Barclays was punished by regulators last week, to presumably include the mis-selling of PPI insurance and the inappropriate sales of complex financial products called swaps that were sold to small businesses (see this blog from last week for more details).
The review will be conducted by what Mr Agius calls an "independent third party" who will report to Sir Mike Rake and the bank's non executives. In future there will be a zero tolerance policy for any actions that harm the reputation of the bank, Mr Agius says.
The resignation of Mr Agius and the independent review were both being demanded by investors (see my note from last week).
It is unclear who shareholders would like to see as new chair, so a Barclays non-executive, Sir John Sunderland, is conducting a search.
Interestingly Sir Mike Rake - the chairman of BT - has been appointed deputy chairman of Barclays, which many will see as the strongest possible signal that the board wants him to succeed Mr Agius as chairman.