3i announces restructuring to cut costs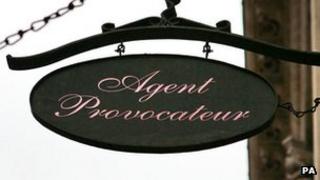 Private equity firm 3i is to reduce its global headcount by more than a third in a bid to cut costs and reverse its poor financial performance.
3i, under new chief executive Simon Borrows, will cut 160 jobs and reduce annual operating costs by £45m ($62m) over two years, it said in a statement .
The value of 3i's investment portfolio fell from £4bn to £3.2bn for the year to 31 March 2012.
And total assets under management have fallen from £12.7bn to £10.5bn
Announcing 3i's new strategy, Mr Borrows said: "We will re-focus the group's resources and capital in the regions and sectors where we have demonstrable competitive advantage and see the greatest opportunity."
3i, which invests in mid-sized companies, such as lingerie firm Agent Provocateur and Giraffe Restaurants, will close offices in Barcelona, Birmingham, Copenhagen, Hong Kong, Milan and Shanghai.
The extent of the restructuring caught some analysts by surprise.
"This appears to be a far reaching review and in some areas is more radical than we were expecting," said Iain Scouller, an analyst at Oriel Securities.
"Whilst the headcount reduction of 160 employees is brutal, it will bring investment capacity down to a more realistic level for today's difficult environment."
3i's share price was up 2.3% to 195.7p on the news, but is still trading below its 52-week high of 295p, reached in July 2011.