CAB official accused of harassment by civil recovery firm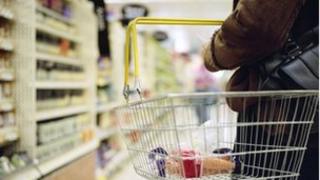 A company that sues shoplifters on behalf of retailers has accused a Citizens Advice Bureau official of organising a campaign of harassment against it.
The firm, Retail Loss Prevention (RLP), has also threatened legal action against several consumer websites because of comments on their forums.
It wants to uncover the identity of internet critics who have called for the company's business to be disrupted.
The CAB official denies the accusation.
RLP has accused its critics of trying to damage its business in a "vindictive" campaign.
In particular it has accused a national official of the CAB, Richard Dunstan, of "orchestrating" a three-year long "sustained campaign of harassment and defamation" against it and its staff.
He is the CAB's policy officer dealing with the civil recovery industry and denies the accusations.
"I don't plead guilty to either harassment or defamation, and would warmly welcome a police investigation." Mr Dunstan told the BBC.
"The accusation is simply ludicrous - there is no way I could single-handedly launch an internet campaign against them.
"What RLP wants is to shut down reporting and discussion of a disastrous ruling in court in April," he added.
Death threats
RLP's managing director, Jackie Lambert, told the BBC she had received death threats because of the criticism of her firm's business.
"No-one should be subject to violent and harassing threats that threaten and make defamatory comments," she said.
She denied that she was trying to close down legitimate discussion of her firm's working methods.
"I have had several death threats, I have to take them seriously," she said.
RLP is the biggest firm involved in the civil recovery business which has developed over the past decade or so.
Shops, stores and supermarkets employ the firms to sue shoplifters, or alleged shoplifters, for compensation.
Typically letters are sent to the alleged thieves, even if they have not been prosecuted, demanding they pay compensation to the retailers, or face being taken to court.
It is a line of business in which the civil recovery firms are estimated, since 1998, to have threatened legal action against 750,000 people.
'Doubtful' case
At Oxford County Court in April, two teenage girls were sued by a leading retailer.
The judge ordered that their identities should be kept anonymous.
RLP's client lost and the judge criticised the legal basis of its case.
RLP had demanded that the girls pay £137.50 towards the costs of the retailer, but the judge dismissed the claim saying the costs had been exaggerated.
The solicitors for one of the girls, Bates, Wells and Braithwaite (BWB), said afterwards: "It is very doubtful that the case law cited by RLP and other agents in support of their demands in fact establishes that the amounts claimed are recoverable in cases of low value alleged shoplifting."
Stifling comment?
In response to continuing criticism and abuse on several consumer internet forums, the law firm Schillings has sent letters on behalf of RLP to websites including Legal Beagles and the Consumer Action Group.
It accused some contributors to their forums of harassing RLP and its leading staff by their comments over the past few years, and also of defaming them.
Mr Dunstan is named by Schillings as the alleged ring-leader of the critics.
The law firm's letters demand that not only should all the defamatory and threatening posts be taken down, but that the websites should reveal to RLP the identities of all the contributors who made the comments.
Nick Spooner of Legal Beagles said: "We are shocked because it appears to us that far from having any genuine complaint about the nature of the comments it appears RLP want to stifle the reporting of the adverse judgement at Oxford County Court because it puts into question their business model.
"We are refusing to comply with any of their demands," he added.
Marc Gander of the Consumer Action Group (CAG) said he had removed "one or two" comments, saying "we will look at any specifically defamatory comments that they can identify".
And he added: "There is good evidence that some of the people in the discussion concerned may not have been bona fide and if this dispute leads to legal action, we will be asking the court for orders to find out who they were"
'Unpleasant practice'
Schillings also wrote to BWB, demanding that it take down from its own website its report of the Oxford court case in which it had acted for the two teenage girls.
And Schillings even demanded that the CAB withdraw all its previous publications on civil recovery, including two reports published in 2009 and 2010 which are available on its website.
"We are definitely not taking anything down," Mr Dunstan said.
In a debate in Parliament on Tuesday on the defamation Bill, Denis MacShane MP criticised the recent actions of RLP and Schillings.
He attacked the law firm for ''showering defamation writs'' on consumer groups.
And he described the civil recovery business as an ''extremely unpleasant practice'' and a ''£15m racket''.
RLP rejects the suggestion that it has no proper legal basis for its threatened court cases.
And it cites on its website a number of recent successful court judgement which it has obtained.
Jackie Lambert of RLP told the BBC she had now complained to the police about being harassed, and they had taken witness statements from some of her staff.
"This has been going on for three years; I have to protect myself and my staff from threats," she said.