Why companies must adopt the open source way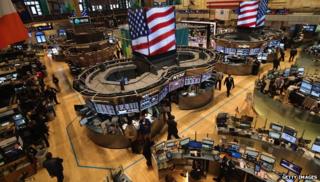 In a fast changing global marketplace, businesses increasingly rely on technology that enables them to innovate and respond quickly to the evolving business environment.
Every day I see examples of both large and small, public and private sector, organisations turning to open source technologies to support their business goals and deliver better customer experiences.
Open source's potential for delivering significant savings to the bottom line, resulting from the lack of software licence fees, has become recognised by organisations around the globe and validated by independent research.
Implementations of open source projects can also now be found in a wide range of organisations, from Nasa and the NYSE Euronext to the Cabinet Office and the Brit Awards.
But the lack of license fees is not the only advantage of open source.
The members of an open source community have a shared ethos, namely that by sharing code and collaborating they can create better software.
In doing so, open source delivers innovative solutions to business problems, faster and cheaper.
If we take Drupal, an open source web content management platform, as an example of a large open source project - it is supported by a collaborative, international community of 16,000 active developers and hundreds of thousands of users.
As well as being involved in product development and testing, the community builds and shares thousands of modules.
These are downloadable software components that can be used to extend Drupal to perform new tasks or add specific functionality. Drupal now powers over a million websites of all kinds across the globe.
The need for continuous innovation is perhaps nowhere more apparent than in website development.
It's not surprising that IT strategists and marketing managers are examining the wider benefits of working with open source software to create cheaper, more efficient sites and to improve the user experience.
A recent report found that 61% of the world's top 10,000 sites on the web are served by open source projects.
But why would a company or individual developer want to participate? What do they get out of it?
With web projects, time to market is paramount and pace of innovation and agility are key - because development in the Drupal open source project is community-based, its not subject to the constraints of any single development organisation or road map.
As an open platform, developers and companies can "scratch their own itch" and develop solutions that meet their unique technical requirements, on their own schedule.
No companies to wait on, no engineering roadmaps to lobby for.
The collaborative philosophy of the open source model delivers significant business benefits in terms of cost savings and speed to market. Open source is now mainstream and organisations, of all sizes, can reap the benefits of its collaborative approach.
Dries Buytaert is the founder of Drupal, the open source content management system. It powers hundreds of thousands of websites around the world.