Liechtenstein tax scheme to yield £3bn, HMRC says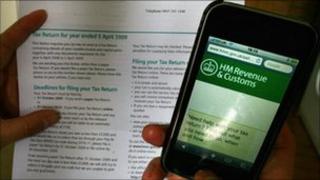 The UK tax authorities now expect to raise £3bn from tax dodgers who have hidden their wealth in Liechtenstein.
Under the tax disclosure "opportunity" announced in 2009, 2,400 people have now come forward to pay an extra £363m in tax and penalties.
HM Revenue & Customs (HMRC) says it expects that will rise to £3bn by 2016, more than the £1bn initially expected.
Under the deal, people who confess to hiding money in Liechtenstein will pay penalties of just 10% of the tax owed.
Dave Hartnett, Permanent Secretary for Tax at HMRC, said: "HMRC originally estimated the number of people who would register for the disclosure facility at 2,000, and that it would probably produce £1bn."
"In light of the ongoing success of the Liechtenstein disclosure facility (LDF) we now anticipate the arrangements will produce up to £3bn from a much larger number of people."
More to come
The UK authorities have estimated that about 5,000 UK taxpayers have had money hidden in Liechtenstein, in some cases going back generations.
As well as the 10% penalty, under the LDF these people will also have to pay the tax, plus interest, going back up to 10 years, so the eventual tax bill can still be very substantial for individuals, despite the seemingly generous 10% penalty limit.
Fiona Fernie, a tax investigations partner at accountancy firm BDO, said HMRC would soon be flushing out much more money from accounts in Liechtenstein.
"There is a lot more to come because only recently have the Liechtenstein banks been writing to their clients, telling them to show they are compliant with UK tax, or their accounts will be closed."
Co-operation between the UK and Liechtenstein authorities has now been strengthened by the signing, for the first time, of a formal double-taxation agreement between the two counties.
These are conventional arrangements to ensure taxpayers pay the right amount of tax in either country, but without being taxed twice.
The Exchequer Secretary, David Gauke, said: "The UK has the largest tax treaty network in the world but, until now, Liechtenstein was the only country in the European Economic Area we had no agreement with."
"This new treaty and the existing disclosure facility show that the net is closing on those who try to evade their UK tax liabilities by using offshore structures - there are fewer and fewer places to hide," he added.