Samsung Electronics names Kwon oh Hyun as new boss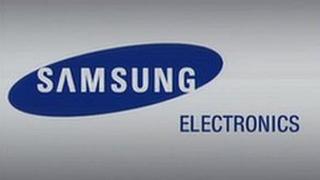 Samsung Electronics, one of the world's largest electronics makers, has named a new chief executive officer.
Kwon Oh-hyun was head of the firm's component business and is credited with turning it around.
Choi Gee-sung, the current chief executive, will become head of corporate strategy at the parent company Samsung Group.
Under Mr Choi, Samsung rose to become the world's top maker of smartphones and televisions.
Research suggests Samsung overtook Nokia to become the biggest maker of mobile phones in the first three months of the year, shipping 93 million phones compared to almost 83 million by Nokia.
Samsung is set to release its latest smartphone Galaxy S3 in the US in June, after it was launched in the UK in May.
While the management shake-up came as a surprise, Samsung said it would not have a major impact on the company's daily operations.
"As before, vice-chairman Kwon will oversee the company's component business but, as chief executive, he will also handle corporate-wide affairs," Samsung said in a statement.
Analysts said Samsung's chairman, Lee Kun-hee, will maintain overall control of the company's longer-term direction.
Separately on Thursday, Samsung said it would invest $1.9bn (£1.2bn) to build a chip plant as a way to meet the increasing demand for processors for mobile devices.