China's wealth fund CIC 'scales back exposure to Europe'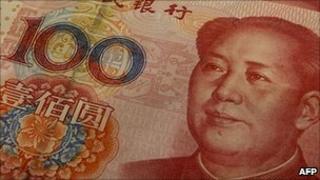 China's sovereign wealth fund, China Investment Corporation (CIC), has cut its European stock and bond investments on fears of a eurozone break-up.
In an interview with the Wall Street Journal , CIC chairman Lou Jiwei said: "There is a risk that the eurozone may fall apart, and that risk is rising."
Mr Lou also scotched speculation that the state-owned CIC might buy eurobonds if and when they are launched.
"The risk is too big, and the return too low," he said.
But CIC does not plan to abandon Europe altogether, focusing on investments in private equity and infrastructure projects instead, he added.
CIC has about $410bn (£264bn) of assets under management.
It was created by the Chinese government in 2007 and tasked with finding better returns for China's currency reserves.
China holds $3.3 trillion of foreign exchange reserves, the biggest such fund in the world.