How getting social can break down business barriers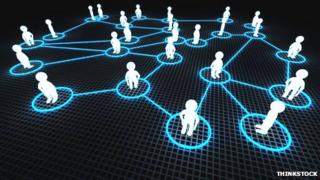 When I talk to businesses across Europe, it is clear that despite, or perhaps because of, the current economic climate, the vast majority of them have been focused on top-line growth and innovation that drives this growth.
Innovation is a highly competitive currency - it is the lifeblood of a company like Google.
And we have found that the ability to innovate is becoming inextricably linked to the net output of collaboration.
When companies collaborate, they will innovate in a more effective way.
The term collaboration has been a bit of a buzzword for a long time now, but it's only really in the past couple of years that companies have started to realise its benefits.
And now, savvy businesses are working to take advantage of the next big opportunity to drive collaboration - social.
The use of social applications and tools has exploded among consumers, but now they have moved firmly into the enterprise as well.
There is no clear distinction between collaboration and social - social tools in the workplace are an evolution of the collaborative technology that has been transforming working practices over the past few years.
Traditionally, businesses have operated in silos, with little done to encourage collaboration or the sharing of ideas and information, not just across countries, but even within individual departments.
Growing recognition
Now people don't want to work in silos. They want to work in teams and to build communities.
They don't just want to find experts; they want to find expertise across geographies.
And there is a growing recognition that rather than being a distraction or a time drain, social tools could hold the key to increased collaboration and a more productive way of doing business.
We recently commissioned Millward Brown to gather opinions from 2,700 professionals across France, Germany, Italy, the Netherlands, Spain, Sweden and the UK to find out if social tools are helping businesses to grow faster and what effect they are having on business operations and the workplace.
The results were fascinating and clearly show that social tools are being used widely within business, and those that are using them are already reaping the benefits.
While there is a wealth of data to pore over, two findings really piqued my interest.
The first is that a huge proportion of high-growth businesses (81%) are using social tools to facilitate expansion and improve the ways in which teams collaborate and share knowledge. And it is worth noting that this is across all industries and sectors.
The more ways in which businesses can share knowledge within an organisation, the faster they can innovate, and the more productive they can be.
Particularly in large organisations, tapping into who has relevant expertise on a subject can be a real problem that internal social networks and tools can help to solve.
What is particularly useful about social tools for driving collaboration is that we all "get" how they work.
Strategic value
This is highlighted by the next big finding from the research, which is that contrary to what we're often told about the younger generation of workers driving the adoption of social tools, those in senior roles actually use them far more regularly than their more junior colleagues.
Businesses are getting over the initial fears about using social tools in the workplace, recognising that they have strategic value.
Three-quarters (75%) of senior executives surveyed said that social tools will change business strategy, stating that they had already been able to improve the following aspects of their business - bringing together ideas and thoughts from a geographically dispersed team (79%), productivity (76%) and the ability to find information, people and expertise more quickly (72%).
Senior managers are recognising that social tools allow people to transcend business silos and connect and share in a way that just wasn't possible before.
Having the ability to find the people and information you want faster speeds up the decision-making process, allowing businesses to be more agile and competitive.
As more organisations expand overseas for growth, this, and the ability to pool knowledge from disparate teams, will mean that social tools will have a dramatic effect on business operations.
Of course social tools are not a panacea for all business challenges and in themselves cannot transform business performance. The social trend is not just about technology. It's about a new way of working, a cultural transformation.
But, when used appropriately, their potential should not be underestimated. With this in mind, it is perhaps unsurprising that nearly a half of professionals surveyed across Europe said that businesses that do not embrace social media will not survive.
Eventually, the organisations that succeed will be those that adopt social tools to break down barriers versus those that stay stuck in silos.