Fitness First thrown CVA lifeline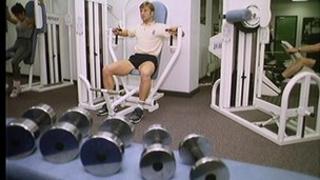 Struggling gym company Fitness First has proposed a company voluntary arrangement (CVA) in a bid to avoid going into administration.
The move, to be administered by KPMG, will involve a renegotiation of the terms of its property portfolio and a £100m loan injection.
But it has to be approved by the firm's creditors first.
Separately, independent camera retailer Cecil Jacobs has been placed into administration.
The Leicester-based company employs 154 staff and operates 19 stores in the UK.
Administrators PKF said: "Our plan is to keep the business running in the short term and undertake an immediate review of the company's estate, with a view to finding a buyer, if possible, for the going concern."
Debt write-off
Fitness First has about 140 gyms and is struggling to keep up rental payments after a fall in membership revenues.
Two of Fitness First's biggest lenders, Oaktree Capital and Marathon, have already agreed to write off more than £560m of debt in return for an undisclosed equity stake in the company.
According to KPMG, a CVA must offer a better return to creditors than an administration and cannot simply be used to escape onerous leases.
Richard Fleming, KPMG's UK head of restructuring, said: "In the case of Fitness First, we estimate that the return to compromised landlords to be within a range of 23-28p in the £1 versus less than 0.5p in the £1 in administration."
Under the terms of the CVA, all Fitness First currently-trading gyms will remain open, but 67 will be offloaded to new operators within the next six months.
Fitness First is owned by private equity firm BC Partners.