Logica agrees to be bought by Canadian rival CGI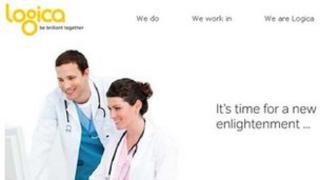 Computer services company Logica has agreed to be bought by Canadian rival CGI Group for £1.7bn.
The news has seen Logica's shares jump 65%, with some analysts suggesting that a rival bidder may come forward.
Logica, which employs 41,000 people around the world, including 5,500 in the UK, saw its profits slump last year as its clients reduced their spending.
Some commentators have said that if the deal goes through, job cuts are likely at Logica's head office in Berkshire.
Logica's 2011 pre-tax profit fell to £33m from £193m in 2010, as the economic environment in Europe worsened.
As as result, it also announced 1,300 job cuts last year, 3% of its workforce.
Logica chairman David Tyler said: "Given the very limited geographic overlap and CGI's strong reputation for successful integration, we believe this transaction will offer great opportunities for Logica's people."
Logica is a member of London's FTSE 250 share index and has a second listing on Euronext Amsterdam.
CGI's offer price of 105 pence per share represents a 60% premium on Logica's closing stock price in London on Wednesday.
Its share price was 108.4p in afternoon trading on Thursday.