Government to give £100m to alternative lenders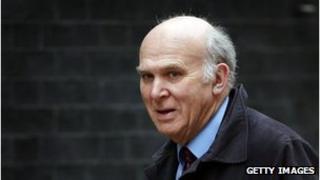 The government is planning £100m in funding for alternative lenders, including new internet finance firms.
It is part of £500m being made available to small and medium sized firms through the government's Business Finance Partnership.
So called peer-to-peer lenders are expected to be big beneficiaries. They use the internet to match businesses with investors with money to loan
One such firm, Funding Circle, is applying for £30m of government money.
Funding Circle is proposing creating an account for the government that would allow government money to join funds from thousands of other potential lenders.
Samir Desai, chief executive of Funding Circle said: "We lend to the gazelles of the economy, smaller and medium sized growth businesses that have been established for at least 3 years."
Marketinvoice is also planning to apply for £30m. It has a slightly different business model that allows companies to raise funds from outstanding invoices.
Winning government funding would be a huge boost for both companies
Anil Stocker, co-founder of Marketinvoice said: "We've always said the biggest barrier to alternative finance is awareness, so the government standing behind the non-bank lenders shows we mean business and we can reset the funding landscape."
Both firms say that they would offer a good return for the taxpayer.
Funding Circle vets borrowers and, through its account, the government would contribute 25-33% of a loan request.
"Our investors are currently, on average, receiving a gross yield of 8.5% so it's an attractive investment product," said Mr Desai.
In a statement Business Secretary Vince Cable said: "As businesses are continuing to struggle to get credit from their banks, developing alternative lending channels is essential so firms are less reliant on banks.
"Our aim is to create a more diverse financial infrastructure which better serves the needs of our small and medium-sized companies."