BP to resume oil operations in Libya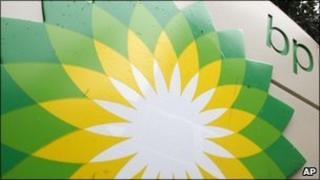 BP has moved a step closer to resuming operations in Libya, as safety fears subside in the aftermath of the 2011 uprising against the Gaddafi regime.
BP signed an exploration and production agreement with Libya's National Oil Corporation in 2007, but suspended the contract in February 2011 because of the war.
The suspension, known as a Force Majeure, has now been lifted.
BP says it could spend $20bn (£12.8bn) in the country over the next 10 years.
"The safety of our people is of paramount importance to us," a BP spokesperson told the BBC.
"But this move indicates that Libya is now safe enough for us to restart operations."
BP has two exploration blocks, one on-shore and one off-shore in the Bay of Benghazi.
The company says it has already spent around $900m on exploration but is in the early stages of the process.
Even if explorations prove successful it doesn't envisage producing oil and gas for at least ten years.
By contrast, Shell, the Anglo-Dutch oil company, announced that it was halting its exploration and drilling operations in two Libyan blocks, citing "disappointing results".
The BBC's Rana Jawad in Tripoli says there is still much that needs to be done to improve the capacity of the country's oil sector.
Engineer Fethi Faraj, a senior consultant in Libya's biggest national oil company AGICO told the BBC that it has been pushing for an upgrade in oil and gas facilities, employee skills, and salary improvement.
He claimed oil workers had been exploited since the Gaddafi era and described a need for radical change in the sector.
Oil production levels have risen in recent months. They now stand at 1.6 million barrels per day, slightly below the pre-war level of 1.7 million barrels a day.