BP and Russian oligarchs play chicken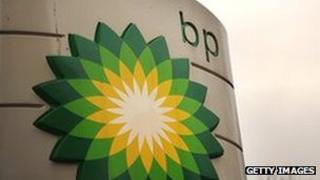 There are two characteristics of BP's Russian joint venture: it has generated many billions of dollars of dividends for the company; and it has been a total nightmare to manage, largely because of years of appalling relations between BP and its billionaire oligarch partners.
A new governance low has been hit with the resignation of one of the oligarchs, Mikhail Fridman, as chief executive of the joint venture. What is going on and why?
Well BP believes that at least two of the oligarchs, Victor Vekselberg and Leonard Blavatnik, would like out - or at least they would like to convert their holding in the joint venture into cash and BP shares.
This is consistent with the statement by Alfa-Access-Renova, the oligarchs' consortium, that they have "lost faith in BP as a partner".
BP's belief is that the oligarchs regret the way they frustrated last year's attempt by the British oil giant to form a joint venture with the Russian state-owned energy colossus, Rosneft, which could have involved Rosneft buying out the oligarchs.
So BP sees Mr Fridman's resignation as part of a new campaign to put pressure on BP to organise a whole or partial buyout of their holding in TNK-BP.
The problem for BP is that it fears it could end up losing all of this stunningly valuable asset if it were to take its stake above 50% - because of a Russian prohibition on foreign businesses acquiring majority control of strategic assets.
BP does not wish to lift its stake above 50%, for fear of damaging those all-important relations with Putin's Kremlin. And right now BP believes it is on pretty good terms with the Russian government.
There is an impasse, which means that TNK-BP will probably function on autopilot for a while, managed by five senior executives but without direction from its own board.
In those circumstances, dividends won't be paid to either BP or the oligarchs. Colossal amounts of cash running to billions of dollars will build up in the coffers of the joint-venture, until either the oligarchs or BP become antsy about having rights to all that lovely money but not being able to touch it.
In this corporate soap opera, the end is only predictable by those with a talent for outlandish fiction. I will let you know when I've constructed a denouement so absurd as to possibly be true.