Reebok India alleges $233m fraud by former employees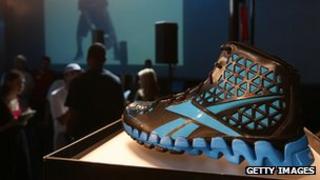 Reebok India has lodged a police complaint against former managing director Subhinder Singh Prem and ex-chief operating officer Vishnu Bhagat accusing them of commercial and financial irregularities.
The firm alleged that the two set up secret warehouses, fudged accounts and indulged in fictitious sales.
It said such activities by the two had resulted in a loss of almost 13bn rupees ($233m; £160m).
The two had left the company in March.
Earlier this year, Adidas, the parent company of Reebok, had warned investors that "commercial irregularities" at its Reebok unit in India could cost the firm up to 125m euros ($165m, £101m).
The company had added that it had already appointed new management team in India.
"Under this new leadership team, management is further planning an accelerated restructuring of its business activities in India, including significant changes to its commercial business practices," it had said.