Wonga debt collection methods criticised by OFT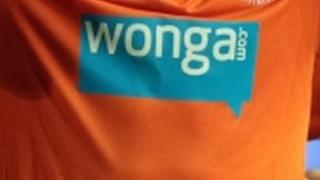 High-profile money lending firm Wonga has been criticised by the Office of Fair Trading for using aggressive and misleading debt collection methods.
Wonga staff had tried to collect some debts by suggesting the defaulting customers had committed fraud and might be reported to the police, it said.
The improper pressure was applied in letters, emails and phone calls.
Wonga said it would appeal against the OFT as the incidents had been isolated and had taken place a long time ago.
The OFT insisted that Wonga should not indulge in this sort of behaviour again, or it would face fines of up to £50,000.
"We have acted to ensure that Wonga does not behave this way again," said David Fisher of the OFT.
"I would like to make it clear to businesses that they must not adopt aggressive or misleading practices with their customers."
However, Wonga said the OFT's public censure had been unnecessary.
The firm said the occasional letters alleging dishonesty had been sent more than 18 months ago to a few customers suspected of fraud but had not been used since.
It also said that the script used on the phone by its in-house debt collecting staff had not been used since January 2010.
"The OFT has adduced no evidence that the communications have ever been sent again, or the collections script has ever been used, while Wonga has demonstrated its enhanced procedures ensure that there is no risk of such communications being sent again, or the script being used," Wonga said.
"In these circumstances, it is unnecessary to impose a requirement on Wonga to no longer use the communications or the script."