Facebook loses adverts from General Motors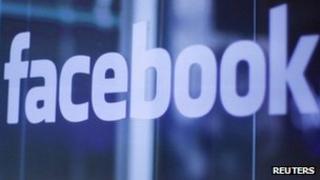 US car giant General Motors (GM) has said it will stop advertising on Facebook, days ahead of the social networking site's share flotation.
GM does not believe paid-for advertising on Facebook influences many people's choice of car.
Analysts said it raised questions about Facebook's ability to lift profits.
Despite this, Facebook's first issue of shares is proving so popular that on Tuesday it increased the price range for the stock.
It raised the price range from $28-$35 a share to $34-$38, potentially putting the firm's total value above $100bn (£62.2bn).
The Reuters news agency also reported that demand was so high that the company would release up to 25% more shares, allowing it to raise about $16bn.
Trading in the shares is expected to begin on Friday.
The eight-year-old social network has 900 million users worldwide and made a profit of $1bn last year.
Risk
GM, the third-largest advertiser in the US, is the highest-profile company to pronounce on the worth of advertising on social networking sites compared with conventional media.
While it is dropping paid-for advertising, it will continue with its own Facebook page.
"In terms of Facebook specifically, while we currently do not plan to continue with advertising, we remain committed to an aggressive content strategy through all of our products and brands, as it continues to be a very effective tool for engaging with our customers," GM said in a statement.
However, rival Ford will continue its social media strategy. A spokesman said: "You just can't buy your way into Facebook. You need to have a credible presence and be doing innovative things."
Brian Wieser, internet and media analyst at Pivotal Research Group, said GM's move intensified questions about site's business plan.
"This does highlight what we are arguing is the riskiness of the overall Facebook business model," he said.