HSBC sells South American units to Banco GNB Sudameris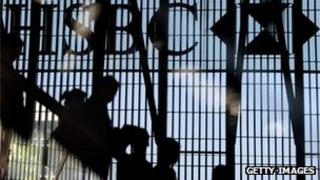 HSBC is selling businesses in four South American countries as it continues a strategy of leaving less promising markets.
Colombia's Banco GNB Sudameris is paying $400m for the HSBC units in Colombia, Peru, Uruguay and Paraguay.
Combined the businesses have 62 branches across the four countries and assets worth $4.4bn.
HSBC has announced 11 deals to sell or close operations that it does not consider central to its growth plans.
Speaking about the latest deal, Antonio Losada, President and CEO of HSBC Latin America and the Caribbean, said: "We are pleased to have reached this agreement with Banco GNB Sudameris as we seek to focus on our operations where we see the greatest potential for sustainable growth for HSBC."
Earlier this week HSBC said underlying profit in the first quarter increased by 25% to $6.8bn, driven by increased revenues in investment and commercial banking.