Flat-rate state pension prepared in Queen's Speech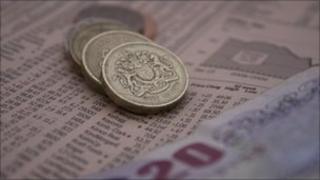 A new flat-rate state pension and a system to automatically raise the pension age have moved a step closer.
The Queen's Speech has outlined plans for legislation that will overhaul the state pension system for new pensioners during the forthcoming Parliament.
The current full state pension is £107.45 a week, but can be topped up to £137.35 with pension credit.
This will be replaced by a new £140 flat rate, with inflation expected to push this up to £155 by 2015 or 2016.
Rising pension age
The state pension age will rise to 66 for both men and women by 2020.
The Queen's Speech outlined plans to increase the state pension age further to 67 between 2026 and 2028 - affecting those aged 52 or younger now.
The speech also signalled government plans for this state pension age to continue to rise automatically in line with longevity.
This could be done either through a formula linking pension age to average life expectancy, or through a regular official review.
Two-tier
A universal flat-rate payment in England, Wales and Scotland would be the biggest overhaul of the system for decades.
The flat-rate pension will only be available for new pensioners reaching state pension age, rather than the millions of existing pensioners.
This could create a two-tier system of state pension for some time.
Existing pensioners, when the system changed, would still gain their entitlement under the old system, but those who reach pension age after the changes come in would get the new flat rate.
More than one-and-a-half million eligible pensioners do not claim pension credit, and the government believes that such individual losses of entitlement would not occur under a simpler flat-rate system.
The self-employed, and some women, are also likely to benefit, as National Insurance rules have meant they have tended to get a lower state pension.
However, there is likely to be debate about the fairness of a flat rate that makes no distinction between poor and wealthy pensioners.
"We are delighted by this confirmation of the government's commitment to a long-awaited, landmark reform," said Joanne Segars, chief executive of the National Association of Pension Funds (NAPF).
"This is another big step towards a simpler, more generous state pension that no longer penalises people for saving. A new system will take millions out of means-tested benefits and will encourage people to take control of their own age by saving towards it.
"We are all living longer, so it is inevitable that retirement ages move upwards to reflect that. The trade-off for working longer must be a better state pension come retirement."