Tax for small businesses: Your questions answered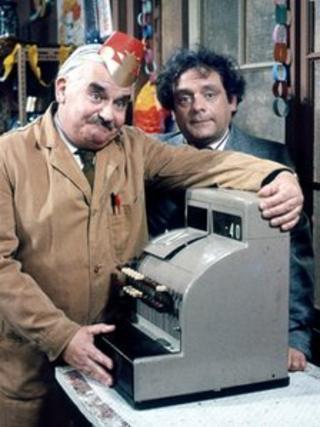 There are nearly five million self-employed people in the UK.
Tens of thousands try to join them by setting up in business every year.
For some it is simply an alternative to unemployment. For others it is, they hope, the beginning of a much bigger business.
Whatever the hopes and ambitions, the tax rules for the self-employed are much more complex than for ordinary employees.
We asked you to submit your questions on the dos and don'ts of arranging your taxes when becoming self-employed.
Ronnie Ludwig of accountancy firm Saffery Champness answers a selection of them.
When starting from scratch, is it prudent to go straight to being a limited liability company - so you do not lose your house etc if everything goes "pear-shaped"? Douglas Renton, Edinburgh.
A number of people have written in about this topic.
The choice of which type of entity to use for a new business venture depends on a number of factors, of which tax is one but not necessarily the most important.
The commercial risk associated with some ventures may be so high that starting as a limited liability company, which means that any claim would be against the company and its assets and not against your personal assets, is the only option.
It is important to remember that if you give personal guarantees to lenders, your personal assets, such as your house, are not protected.
Companies also offer the flexibility of taking dividends, which bear a lower rate of income tax and avoid national insurance (NIC), instead of salary which can be taxed at rates up to 50%.
Remember that, so far as tax is concerned, it is easier to transfer a sole trade or a partnership business into a limited company than to transfer a company's business to a sole trade or partnership.
Remember also that we now have Limited Liability Partnerships in the UK which can provide both protection from commercial risk and tax flexibility.
Generally however, if commercial risk is not an issue, there is little point in having a limited company if you intend drawing out all the profits as salary as this will be subject to PAYE tax.
There would be no tax saving compared with being a sole trader or in a partnership where you are taxed on the business's profits whether you draw them out or not.
I have recently set up as a sole trader, helping small businesses with their operations. I have heard that if I work for one company for too long they may be forced to employ me; information on the specifics would put my mind at ease. I have found there are more than a few knowledge gaps when it comes to information on sole trading, do you happen to know of any good sources of information for reference? I have not found HM Revenue & Customs (HMRC) that helpful. Luke, Guildford, Surrey.
The question of whether someone is self-employed or an employee is based on a number of factors which have been derived from case law and practice over a number of years.
There is an Employee Status Indicator tool on the HMRC website which can be used to give an indication of whether someone is employed or self-employed by answering a series of questions about the arrangements between the individual and the organisation which engages them.
It is just an indication, but the tool can be useful in identifying aspects of your arrangements that you may need to change to make self-employed status more likely.
What is the time limit, or the limit for business expenses I can use when researching for my new business start-up? John Gotts, Knaresborough, North Yorks.
Costs incurred in the seven years immediately before a trade starts can be claimed as a business expense for tax purposes.
They can be claimed as though incurred on the first day of trading but only if they would have qualified as an allowable expense if they had actually been incurred on that date.
Care must therefore be taken to ensure that the costs relate to the operation of the trade itself rather than, for example, deciding what trade to operate or training to allow you to work in a new area.
There is no monetary cap. Note that the position for VAT purposes is different and depends on when you register for VAT.
I would like to open a "by appointment only" bridal gown shop in my home. Would I have to pay business rates? Do I have to notify the council? Are there any taxes I would have to pay? The information available on my local council website is very limited. Emily Watson, Guildford, Surrey.
Again a number of people have asked a similar question.
In relation to taxes, you will have to notify HMRC that you have started your business so that they can register you as self-employed for both national insurance and income tax purposes.
You will have to prepare a tax return each year to report your income and expenses. You may also have to register for VAT purposes depending on your turnover.
As you plan on working from home, it would certainly be advisable to get in touch with your council to check not only the business rates position but also the planning permission position.
You should also check the position with your insurance company.
You will be able to claim tax relief for the use of a part of your house for business purposes, and so can claim for heat, light, insurance, decorating, telephone, etc.
However if you claim that a part of your house is being used exclusively for business purposes you may have a capital gains tax liability on a proportion of any gain made when you sell your house in future.
I am a sole trader and I have acquired a large job that will need the assistance of another self-employed person with a specific skill to undertake the work. Do I pay them from expenses or from cost of sales? James Powles, Tiptree, Essex.
The other self-employed person you will engage to assist you with the work should send you an invoice for his fee, and this can then be met as an expense of your business on which you can claim tax relief.
Is it better to set up a limited company, use it as a parent company, and then set up another company that simply works for the parent company to save tax? Robert Antwi, Pershore, Worcestershire.
Sometimes businesses are structured with a non-trading parent company owning 100% of one or more trading subsidiaries.
This kind of group structure can have some tax benefits, but only in limited and complex circumstances.
It would be highly unusual to see this structure being set up at the commencement of a new business.
Indeed the administration, legal and accounting costs would be relatively high compared to either commencing as a sole trader or, if there is commercial risk, as a simple limited company.
The opinions expressed are those of the author and are not held by the BBC unless specifically stated. The material is for general information only and does not constitute investment, tax, legal or other form of advice. You should not rely on this information to make (or refrain from making) any decisions. Links to external sites are for information only and do not constitute endorsement. Always obtain independent, professional advice for your own particular situation.