New holiday Atol protection rules begin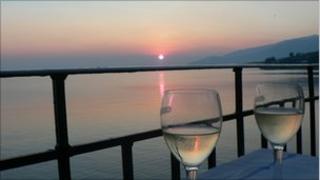 Expanded protection that automatically covers UK holidaymakers if an operator collapses has come into force.
The extended Air Travel Organisers' Licensing (Atol) scheme is estimated to protect some six million holidaymakers.
Package holidays are already covered by the scheme, which offers refunds or flights home if an operator goes under.
Now, flight-plus holidays - that look like normal packages but were previously not protected - are included in the automatic cover.
Exceptions
The scheme, run by the Civil Aviation Authority (CAA), began in the early 1970s and was last overhauled in 1995.
Until now, it only offered protection for those who bought package deals and some flights if their tour operator or travel agent went bust.
However, it has now become commonplace for holidaymakers to book online. Many found they were not protected, even though it felt as though they had bought all the elements of the holiday from the same provider as a package for one price.
Under the new rules, "flight-plus" holidays are covered. These are trips, including a flight, where the various elements were bought within a specified short time period.
From October, a certificate will also be issued for all Atol-protected holidays, so people know that they are covered.
However, the rules do not cover do-it-yourself holidays. For example, somebody who buys a flight from an airline and then books accommodation directly with a hotel would not be Atol-covered.
"There is still work to be done to ensure all flight customers have protection," said Bob Atkinson, of price comparison website Travelsupermarket.
"These reforms still leave a huge number of additional holiday sales uncovered, including those booked through airlines and for flight-only customers booked through airlines."