Thousands to receive fraud alert from FSA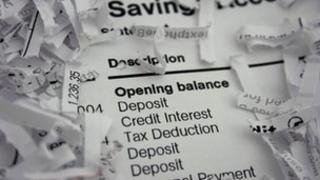 Some 76,732 people are to receive alerts from the City watchdog warning them that they could be targeted by fraudsters.
The individuals' names have appeared on so-called "suckers lists" that were recovered by the Financial Services Authority (FSA).
The watchdog believes these people could be targeted by conmen selling land investments, or worthless shares.
The mailshot is the largest ever conducted by the FSA to prevent fraud.
'Ruthless' operators
The FSA said the largest "sucker list" came from the premises of a firm which is now the subject of legal action.
"These lists are nothing more than fraudsters' phone books and the people that use them are ruthless, calculated and will stop at nothing to steal your money," said Jonathan Phelan, of the FSA.
"A call out of the blue is one of the hallmarks of investment scams, so if you ever get an unexpected call with promises of fantastic returns - you should be extremely sceptical.
All of the lists, believed to be up-to-date, were being used to target people with unsolicited attempts to sell plots of land with the promise of great investment returns once developed - even though this was unlikely to ever happen.
The contact lists might also have been used by boiler rooms which contact people by telephone and use high pressure sales tactics to con investors into buying non-tradable, overpriced or even non-existent shares.
They are unauthorised, overseas-based companies with bogus UK addresses and phone lines routed abroad, although the FSA recently said that the number of victims dropped last year.
Those who have been targeted should contact the FSA's Operation Bexley .
Email alert
Letters are being sent out, across the UK, over a six-week period to those whose names and addresses have appeared on the lists.
For the 19,101 people where only email addresses are listed, the FSA will be sending those people an email warning.
The information in the alert includes details on how to spot a scam, how to avoid becoming a victim, and what to do if an investment has already been made.
"If you get a letter or email from the FSA over the next five or six weeks, please read it - it could you save you tens of thousands of pounds," Mr Phelan said.