Boiler room fraud attempts less successful, FSA says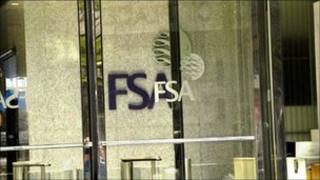 The success of boiler room frauds fell away last year, despite more attempts being made to con people into buying worthless or non-existent shares.
The Financial Services Authority (FSA) says it received 5,401 reports about such scams, a 19% rise from 2010.
However, the number of victims it was aware of fell by 7% to 770.
Boiler room frauds involve dishonest salesmen, based abroad, cold-calling people in the UK and pressurising them into buying worthless shares.
The FSA said that victims who then went on to invest lost an average of £20,000.
"It is encouraging that the number of people who actually parted with their money has dropped," said Jonathan Phelan of the FSA.
"This suggests that our warnings about unauthorised firms are getting through and people are better prepared when they are called out of the blue.
"So far, the figures for the early part of 2012 show this trend continuing - but it is too early to draw any firm conclusions just yet," he added.
Boiler room frauds have existed for many years, but in the past two years the FSA has noticed a new trend.
Increasingly the criminals pretend to be calling from legitimate firms, such as stockbrokers, rather than calling under the name of entirely bogus outfits.
The FSA said: "In 2011, there were 449 reports made about a number of cloned firms - almost three times as many as the year before when 161 reports were made to the FSA."
Last year, the regulator was responsible for four successful prosecutions of boiler room fraudsters.