AT&T sells Yellow Pages for close to $1bn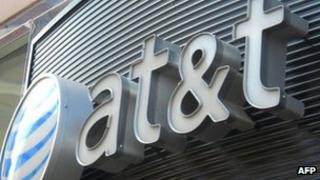 US telecom giant AT&T has sold the Yellow Pages to a private equity firm for $950m (£600m).
AT&T shares fell 0.7% afterit sold the local listings business to Cerberus Capital Management, which once owned US carmaker Chrysler.
The sale includes 1,200 Real Yellow Pages print titles - which reach 150 million US homes - as well as YP.com.
The Yellow Pages business units generated about $3.3bn in revenues in 2011.
As part of the deal, AT&T will get a 47% stake in the new entity, YP Holdings.
"It enables AT&T to focus on its core strategy of leadership in wireless, IP, cloud- and application-based services," said Jose Gutierrez, president of AT&T Advertising Solutions.
"At the same time, it gives our advertising customers, partners and developers continued access to strong advertising and search innovation and performance."
The deal includes assets of AT&T Advertising Solutions, which delivers sales and customer support, and AT&T Interactive, and is expected to be closed by the middle of the year.