Google and Viacom: YouTube copyright lawsuit back on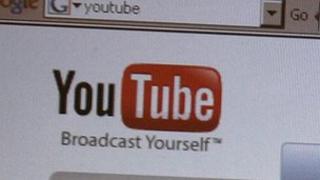 A lawsuit by media giant Viacom against Google over copyrighted videos on YouTube can be heard in court again.
Viacom has accused Google of "massive intentional copyright infringement".
In 2010, a lower court dismissed Viacom's $1bn (£630m) case against Google, which owns YouTube.
But a court of appeals said the dismissal was based on a mistake, as a jury could have reasonably found that YouTube knew of specific copyright infringements.
Google took over YouTube for $1.76bn in 2006.
Viacom owns popular cable channels such as MTV, Comedy Central and Nickelodeon.
Viacom had claimed that "tens of thousands of videos" based on its copyrighted works had been posted on YouTube, and that both YouTube and its owner Google had known about it but had done nothing about it.
Google and YouTube had argued that they were entitled to "safe harbour" protection under digital copyright law because they had insufficient notice of particular alleged offences.
The court in Manhattan in 2010 agreed with this.
But the 2nd US Circuit Court of Appeals has now reinstated the case.