E.On UK sales investigated by Ofgem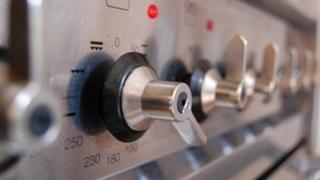 Big energy supplier E.On UK has become the latest firm to have its sales techniques investigated by the regulator Ofgem.
Ofgem is investigating whether or not E.On's staff use misleading sales methods on the phone or the doorstep.
Rival suppliers Scottish Power, SSE and Npower are still being investigated for potential mis-selling.
E.On said it was disappointed by Ofgem's action as its sales staff had acted responsibly, and by the rules.
Sara Vaughan of E.On said: "In recent months our procedures have been improved even further."
"We will now work with Ofgem on their investigation and will seek to demonstrate that we have always acted in the best interests of consumers."
Ofgem is looking into both telephone sales and those on the doorstep, but would not reveal what evidence it was acting on, or how it had been obtained.
However a spokeswoman for the regulator said: "If we get evidence there is a potential breach of their energy supply licence we have a duty to investigate and take appropriate action, which could mean a fine if found guilty."
Mis-selling
Consumer Focus said mis-selling had been a persistent problem in the energy industry, and urged the regulator to tackle the issue "head on".
'While it is unclear what types of sales E.On may be suspected of misleading consumers on, we would hope this announcement will cause them to end doorstep sales," said Audrey Gallacher of Consumer Focus.
"E.On has persistently failed to take action on this unwanted sales activity, despite being the only major supplier left selling at people's homes."
Ofgem initially launched a formal investigation in September 2010 into the sales techniques of four firms - Scottish Power, SSE, Npower and EDF.
Since then five of the big six energy suppliers - E.On being the exception - have agreed to stop doorstep selling.
The energy firms decided to end the practice after Surrey Trading Standards last year successfully prosecuted SSE for mis-selling.
The firm had armed its sales staff with deliberately misleading sales material to use on the doorstep to persuade other firm's customers into switching suppliers.
SSE had its High Court appeal rejected last month and is now awaiting its punishment.
EDF recently agreed a £4.5m sanction to settle Ofgem's inquiry into its own sales practices.