Burger King to relist on New York Stock Exchange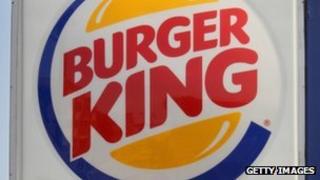 Fast-food giant Burger King is to relist on the New York Stock Exchange (NYSE).
It follows the announcement that its owner, private equity group 3G Capital, is to sell a 29% stake for $1.4bn (£881m) to UK-based investment vehicle Justice Holdings.
Once the sale is complete, Justice Holdings' shares will suspend trading on the London Stock Exchange.
Shares in Burger King will then be floated on the NYSE.
This is expected to take place within the next two to three months. It is not yet known what percentage of shares will be sold.
'Maximise potential'
3G Capital, which bought Burger King for $3.26bn in September 2010, will retain a 71% stake in the company, which will be renamed Burger King Worldwide.
Burger King had previously been listed on the New York Stock Exchange prior to its purchase by 3G Capital.
Burger King chief financial officer Daniel Schwartz said: "It's the right time for Burger King to be public in the US again.
"Our new investor base will help us maximise the brand's future potential going forward."
Burger King is currently continuing with a programme of overhauling its menus and stores.
Justice Holdings was founded by investors Nicolas Berggruen, Bill Ackman and Martin Franklin.