Facebook counters Yahoo's legal action with a lawsuit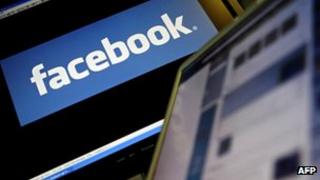 Facebook has responded to a recently-launched legal action by rival Yahoo with a lawsuit of its own.
Last month, Yahoo claimed the social network had infringed 10 of its patents, including systems and methods for advertising on the web.
Now Facebook is counter suing, claiming the web portal violated its patents covering photo tagging, advertising and online recommendations.
Yahoo claims Facebook's suit is "without merit".
Facebook recently acquired 750 patents from computing giant IBM.
Until the end of 2011, Facebook held just 56 patents, a figure analysts say is comparatively low for a technology company. By comparison, Yahoo owns about 1,000 patents.
Years of litigation
In its lawsuit, Yahoo claimed that Mark Zuckerberg's company's "entire social network model" was based on its technology, and infringed its rights to innovations involved in messaging, privacy controls, advertising, customisation and social networking.
Neither company's services or operations are likely to be threatened by the spat.
Observers note that these cases can spend years in litigation and a settlement is often reached where the parties simply agree to licence the patents to each other.
Facebook is preparing for initial public offering on a stock market that could value Facebook at $100bn (£64bn).
Yahoo, which has struggled in recent years against competition from both Facebook and Google, has a market value of $18.3bn.
On Wall Street, Yahoo shares fell 28 cents on Tuesday to close at $15.18.